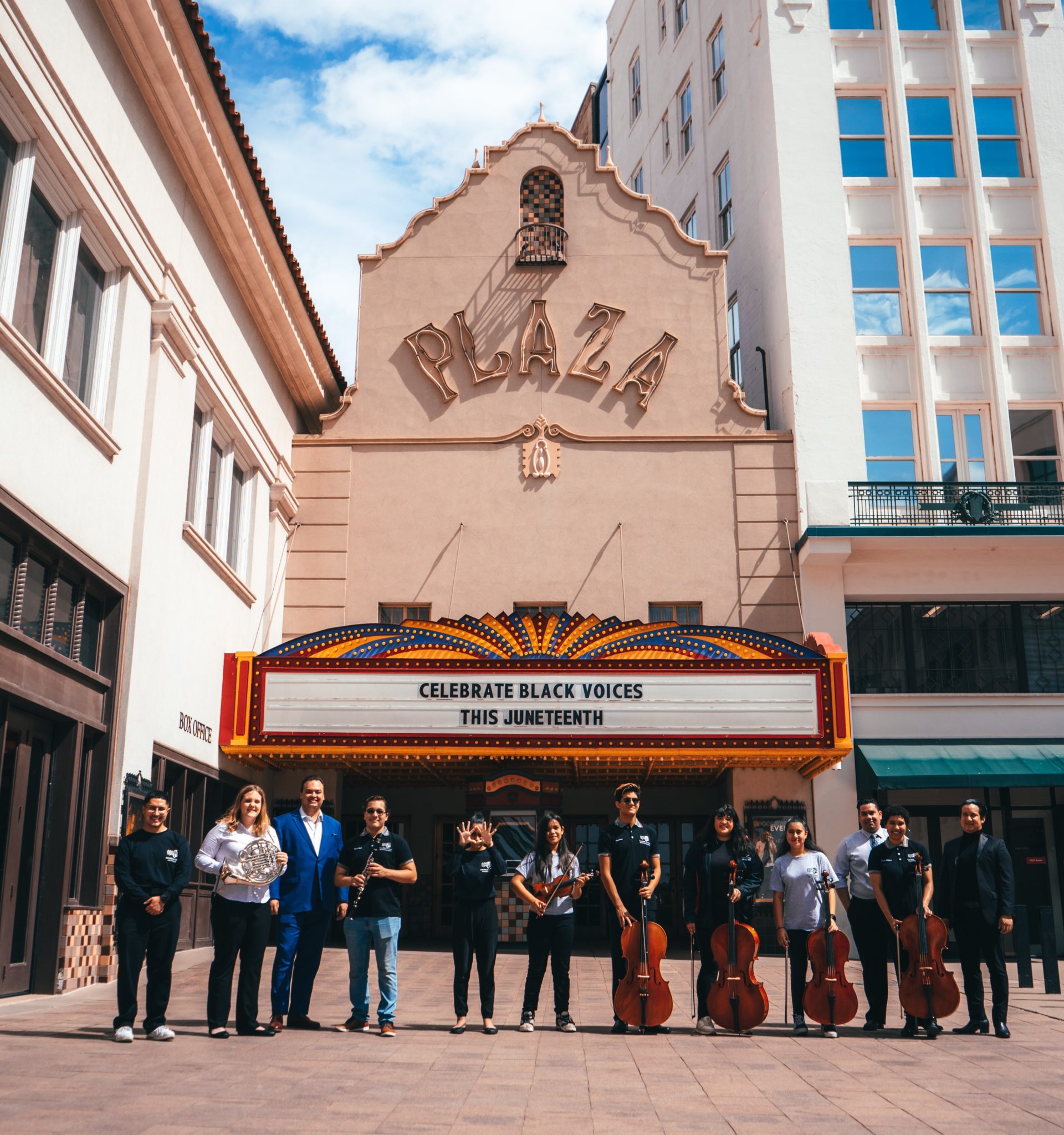 El Paso Symphony Youth Orchestras
The El Paso Symphony Youth Orchestras (EPSYO) was founded in the fall of 2005 to serve the talented young musicians of the Greater El Paso region. The EPSYO was, and continues to be, the largest education program of the El Paso Symphony Orchestra, and serves more than 300 students from across the region throughout the year.
The EPSYO has received national recognition in the form of six grants from the National Endowment for the Arts (NEA) in 2007, 2009, 2010, 2012, 2019 and 2020.
The EPSYO also receives state and local support from the Texas Commission on the Arts, the City of El Paso Museums and Cultural Affairs Department, and the El Paso Independent School District.  In 2010, the EPSYO was featured in an ad in People Magazine after winning a $10,000 grant from Clorox through a social media voting contest through Facebook.
The mission of the El Paso Symphony Youth Orchestras (EPSYO) is to provide a challenging yet supportive environment where young musicians in the Greater El Paso Region can advance their musical studies and achieve the highest level of artistic and personal growth regardless of financial need. Through advanced training, performance opportunities, mentorships, and a unique relationship with the El Paso Symphony Orchestra, the EPSYO is committed to helping students develop key life skills and memorable experiences.
Give to our Annual Campaign
A gift to EPSYO helps us support our mission and offer high-level music education to The Border Region's students from 9 counties, two states and two countries. A donation can be given in honor of someone else or as a tribute. All cash gifts are tax-deductible to the extent allowed by law.
"The EPSYO has helped me grow not only as a musican but as a person. I enjoying learning new things with every rehearsal we have!"
"EPSYO has given me the chance to explore new music. We are taught by some of the best teachers in town."
"I have had so much fun being apart of the EPSYOs. We learn not only how to be great musicians but how to be repsonsible musicians."